Located @ 900 SW 13th Avenue, Suite M, Portland, Oregon 97205 on the mezzanine

WELCOME TO LOVELY LASHES & SKINCARE!

An oasis in the heart of the city where you can feel comfortable while being pampered. have a relaxing facial, Wonderful waxing or our famous lash extensions and leave with a smile on your face.

Come in to feel more beautiful and we'll look forward to seeing you soon!

~JULIE

P.S. Look on the training page for the newest addition of the three day training for classic + volume Lash Application!




*~*~*~*~*~*~*~*~*~*

I have been named one of the founding members of the Board of Directors on the American Eyelash Association! Part of our mission is to have cohesive standards in eyelash application and training throughout the United States, with an International Advisory Board in the near future.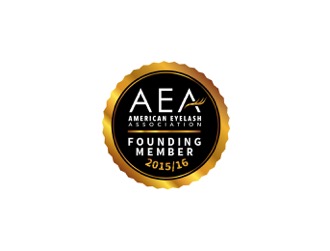 *EDUCATION*ADVOCACY*NETWORKING*



A little ab

out the business:
LASHES:

Eyelash extensions are one of the most popular beauty trends in the world. I have been applying the lash extensions since October 2004, when they first came to the U.S. from Asia. With my artistic flair and love of making women more beautiful, you can be assured you'll be thrilled with your lovely lashes!
I pride myself on keeping up to date on the latest trends in the world of lashes, and am now offering the amazing
VOLUME LASHES
! I am also committed to maintaining the health of your eyelashes, and am listed in the National Eyelash Education and Safety Association (NEESA), and the American Eyelash Association (AEA).
I am also a Certified Lash Extension trainer and I have trained many of the lash extensionists in Oregon and the Portland-Metro area, as well as Seattle and surrounding areas, Idaho, New Mexico, Atlanta, and Orange County, CA., etc.

FACIALS:
I use the premiere Phytomer spa line of products from France, based on remineralizing your skin by utilizing coastal and marine ingredients from the St. Malo region of France, which are effective and gentle to your skin. There's a reason why they are used at some of the most exclusive spas and resorts around the world!
WAXING:

I've chosen to use Cirepil French waxing products which remove hair while leaving the skin soft and smooth, and are some of the best waxing products available.


Contact me at:
503-754-3768 (text or call for fastest response)

lovelylashesandskincare.com
julie@lovelylashesandskincare.com
Find me at:
900 SW 13th Avenue

Suite M (mezzanine)

Portland, Oregon 97205